Fan of Wild Animals? Check Out Hortobágy National Park!
Hortobágy National Park is located in eastern Hungary, and serves as the first national park in the country and has been labeled as a World Heritage site since 1999.
The park is home to more than 342 species of birds and is an important stopover site for migrating cranes and dotterels! You won't want to miss this perfect spot to observe and be immersed in the wild life.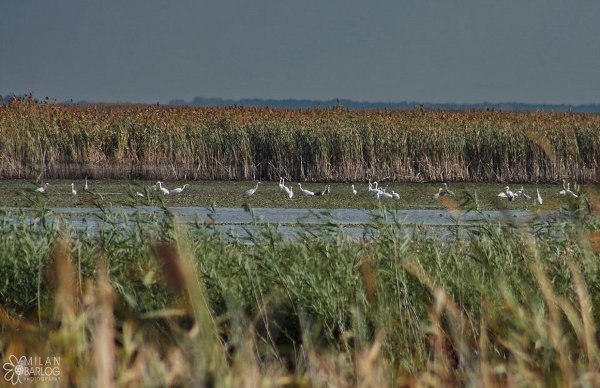 Source: Watching
Inside the park limits you will find several attractions so you can spend your whole time doing something related to exploring the wilderness!
For instance, you first should check the Mata Stud Farm. Here you will be able to get a look at a real Hungarian farm. The experience doesn't end with you just wandering around the property; you get to ride in a horse-drawn wagon train across the prairie, see cattle grazing, witness the herding of wild horses and watch the Hungarian csikósok perform tricks. It's an amazing experience!
Source: Flickr
Begin your next day by visiting the Bird Park and Clinic, a sanctuary for our flying friends. The place includes a bird hospital and aviary with hawks. After spending time with some birds in the sanctuary, head to the Nine Hole Bridge, the longest and most famous stone bridge in Hungary. This is a great place to take pictures and reflect on your trip thus far!

Source: HoleInTheDonut
If you are a fan of wild animals, this last stop is for you! The Hortobágy Wild Animal Park continues to be home to animals that lived on the puszta before it was farmed. You will spot wolves, wild horses, vultures and pelicans, to name a few. To get there you have to take a bus from the Hortobágy National Park Visitor Centre between the hours of 9am and 4pm.

Source: ShutterStock
Last minute tip: if you are visiting in August, be sure to check out the Hortobágy Bridge Fair, a cultural fair that takes place in the national park every year and includes dance folklore performances and street theater with local food!
Has anyone ever been to The Hortobágy National Park? Share your story with us. We'd love to hear from you!