The Most Romantic Spot on Earth
Whether you are a hopeless romantic or just looking for a great vacation destination, Verona, Italy is the place for you! You might be questioning how Verona could be so romantic… well, it all started with one story – the most famous love story in the world – Romeo and Juliet.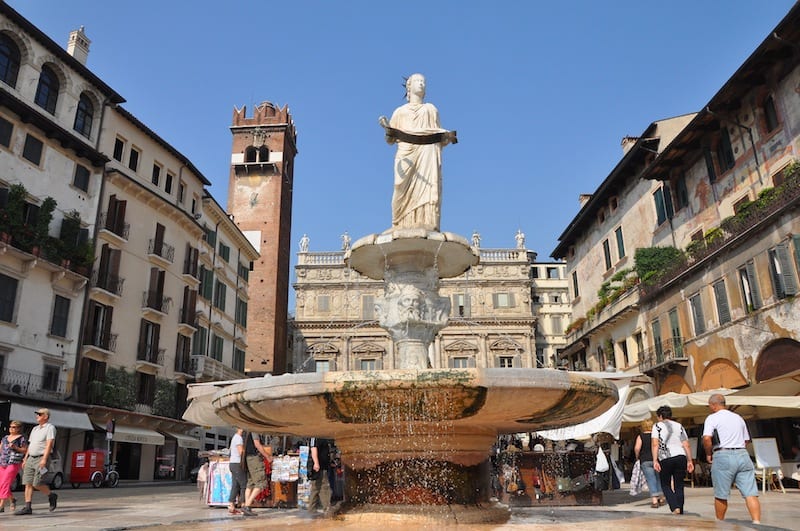 Source: WalksOfItaly
You can visit Casa di Giulietta, home to the famous balcony from Romeo and Juliet as well as Juliet's statue, which you can rub for good luck. Be sure to leave love notes on the walls of the house for good luck! Verona also offers a Romeo and Juliet Tour for those who are interested in the historical background of Shakespeare's story.
Source: PlacesOnline
Source: TripAdvisor
You might spot couples enjoying the naturally romantic atmosphere around the city, and don't forget to enjoy it too! Stop at a coffee bar, get a table, and watch people on the piazza. Go to dinner at one of the riverside osteries overlooking the Adige River, and sample wine from the Osteria Sottoriva region, which is one of the oldest wineries in the city.
Source: FineArtAmerica
If you are looking for a romantic vacation for two, or just a place to fall in love with yourself, Verona is the perfect vacation spot for you!
Source: TastingTheWorld
If you've ever been to Verona or would like to travel there, please let us know on the comment below or message! Your feedback and experiences are very important to us.