Paris of Java – The Most Fashionable City in Indonesia
Paris of Java, officially called Bandung, is the capital of the West Java province in Indonesia. It is the third most populous city in the country and is surrounded by volcanic mountains. Bandung was formerly a Dutch colony, and it was named "Paris of Java" because of its resemblance to the French capital. In addition to being nicknamed after Paris, the city also has a second nickname: The City of Flowers – this was given in part of the wide variety of trees and flowers that reside in Bandung.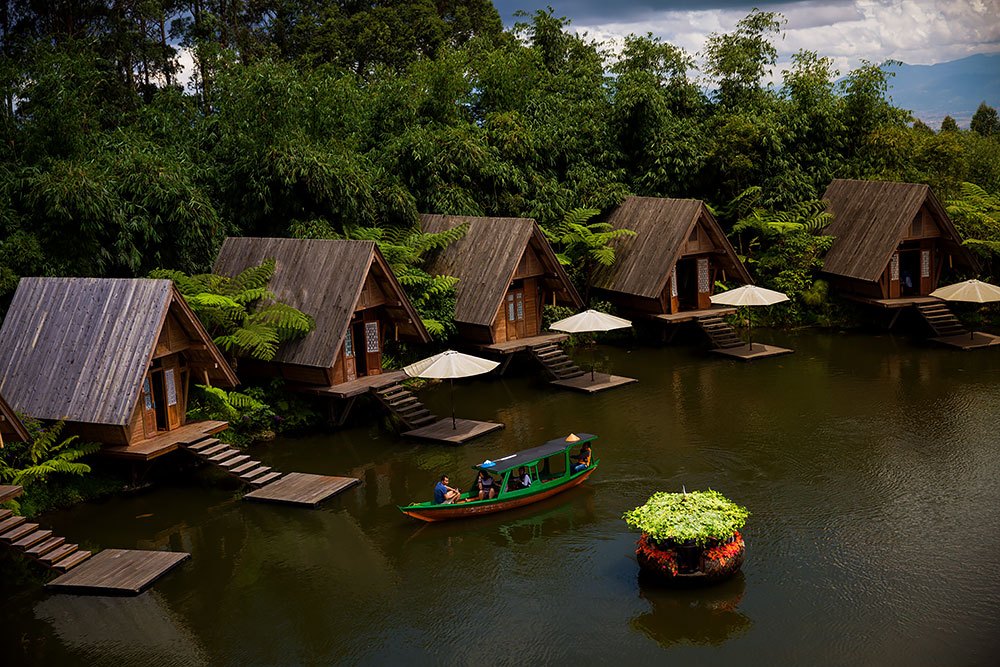 Source: SherSheGoes
Because Bandung was a colony of the Dutch, Netherland-influenced architecture is prevalent in the city. A modernist style is reflected throughout the buildings and structures, and even now the architects who design new buildings bring with them skills and education acquired from the Netherlands.
Bandung is considered a large cultural center in Indonesia, having an economy supported from tourism, manufacturing industries, business and technology. The city is also the most popular location for education in Indonesia.
Source: Wikimidia
The Paris of Java gives you many options of things to do. Keep in mind that the city is known to be the most fashionable in Indonesia, so if you love shopping it is a great place to buy exotic pieces of clothing. After you get some shopping done, be sure to visit one of the greatest art galleries in the city, the Selasar Sunaryo Art Space. The gallery exhibits Indonesian and international artists in monthly changing shows among its four galleries. After seeing the exhibitions sit down for a cup of coffee in the gallery's coffee shop set under a protruding tree.
Source: TripAdvisor
Another great place to visit for all you art lovers out there is the Kayu Solid, an incredible showroom by JI Brafa, displaying the artistry of nature. In the showroom you will find tropical wood that has been transformed and displayed to fine art. You can appreciate and admire multiple types of wood, including: teak, jackfruit and rosewood.
Source: GOERS
Perhaps one of the greatest places around Bandung is Kawah Putih, or White Crater. Kawah Putih is a volcanic crater turned-to-lake about 50km (31 miles) south of the city. The surrounding area is heavily forested and the smell of sulfur is very strong as steam and sulfurous gas bubbles from the lake. You can walk around the crater or just sit and enjoy the view of the lake. Be sure to have a camera ready to snap some amazing pictures!
If you are old enough to have some drinks and want to have a good time, visit the Hangover, a local pub with classical rock and blues music, amazing food and icy beer. This is a great way to conclude one of your days of exploring Bandung! Let us know when you start packing for Indonesia!